The magnificent prayer procession stretched continuously for almost two kilometers in downtown Belgrade. At the head of the procession were priests from the Belgrade-Karlovac Archdiocese, as well as from other dioceses and monasteries of the Serbian Orthodox Church.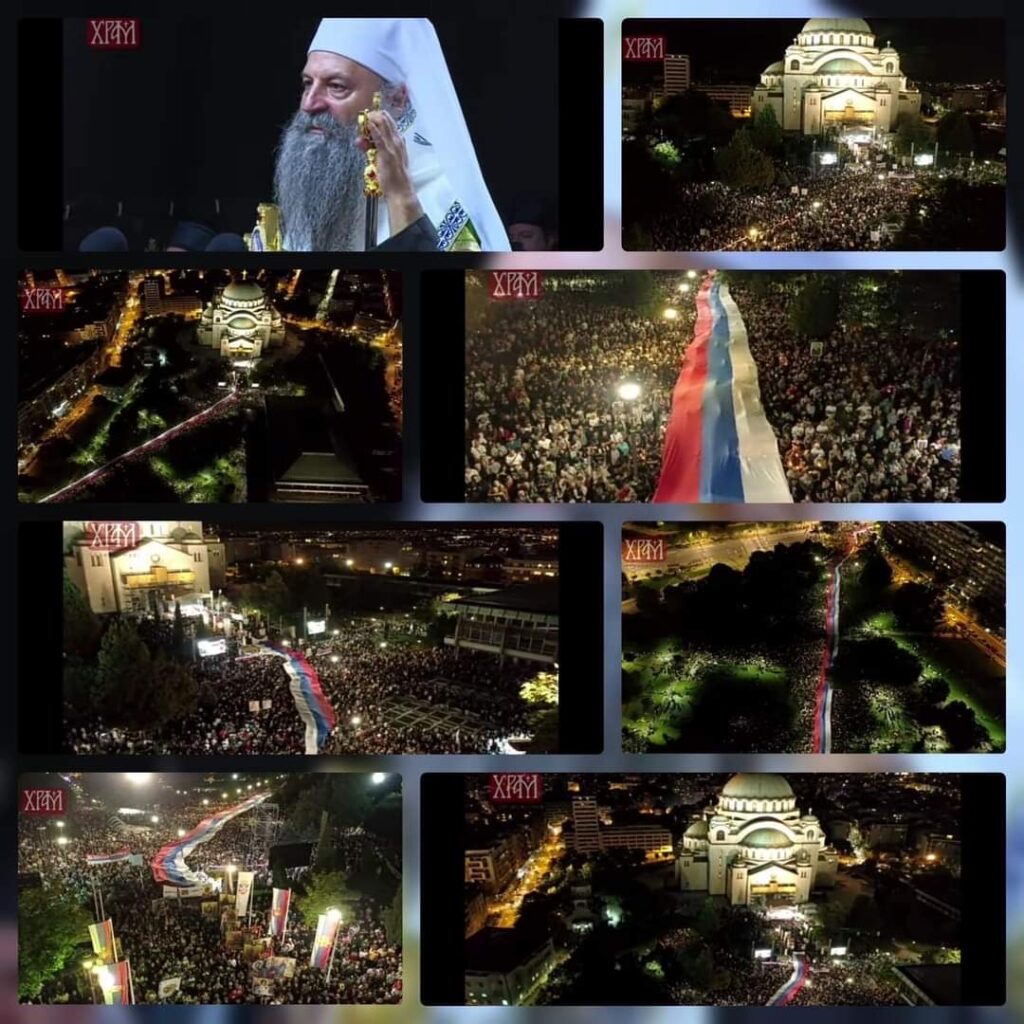 The Cross Procession ended with a prayer service for the sanctity of marriage and family in front of Saint Sava's Temple, delivered by His Holiness the Serbian Patriarch Porfirije, together with a number of bishops. In his sermon at the end of the prayer, the Patriarch said, among other things, that the Apostle Paul said: Everything is permissible, but not everything is beneficial. Not every freedom is for our salvation or meaningful. Hence, for us, Orthodox Christians, the LGBTQ+ ideology is not acceptable.
The Patriarch's sermon is available here in full (for the time being, with automatic translation only).
Given that Serbian state authorities still have not issued any official document that would convince and reassure the public that Europride has indeed been cancelled, the organizers have announced that the next cross procession will take place on on 17 September at 4:30 pm in front of Saint Sava's Temple, on the same day when the so-called Europride is to take place.