Last updated on September 1st, 2020 at 10:51 am
iFamNews is a project of the International Organization for the Family (IOF). Our goal is nothing less than to build the first truly global pro-family and pro-life news outlet. Just as IOF have united tens of thousands of leaders from around the world in our World Congress of Families (WCF) events, with this new initiative we hope to create an online global pro-family community of readers who can trust us as a source.
Our Leadership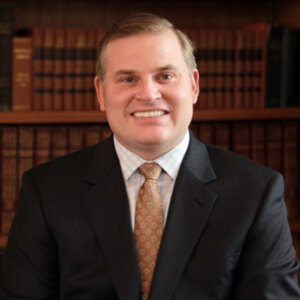 Brian Brown has been president of the International Organization for the Family (IOF) since 2016. Brian also serves as President of the National Organization for Marriage (NOM) a​fter having co-founded the organization in 2007. Brian has been quoted regularly in the The Washington Post, The New York Times, The Associated Press, The Los Angeles Times, The New York Post, and almost every other major newspaper in the United States. He has also regularly appeared on ABC, CBS, NBC, CNN, FOX News Channel, C-SPAN and MSNBC. An Oxford University-educated and articulate advocate for marriage, he is a sought-after speaker who has addressed hundreds of gatherings throughout the country, and internationally. Brian is a C. Phil. at UCLA in American History, earned his B.A./M.A. in Modern History at Oxford University, and received his B.A. in History from Whittier College. He and his wife Susan have nine young children.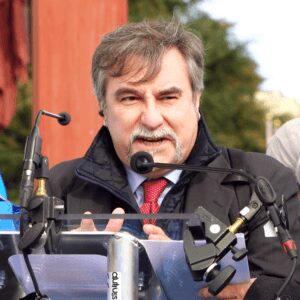 Marco Respinti is the Editor-in-Chief of International Family News. He is an Italian professional journalist, member of the International Federation of Journalists (IFJ), essayist, translator, and lecturer. He has contributed and contributes to several journals and magazines both in print and online, both in Italy and abroad. Author of books, he has translated and/or edited works by, among others, Edmund Burke, Charles Dickens, T.S. Eliot, Russell Kirk, J.R.R. Tolkien, Régine Pernoud and Gustave Thibon. A Senior fellow at the Russell Kirk Center for Cultural Renewal, a non-partisan, non-profit U.S. educational organization based in Mecosta, Michigan, he is also a founding member as well as Board member of the Center for European Renewal, a non-profit, non-partisan pan-European educational organization based in The Hague, The Netherlands. He serves also as Director-in-Charge of the academic publication The Journal of CESNUR and Bitter Winter: A Magazine on Religious Liberty and Human Rights in China.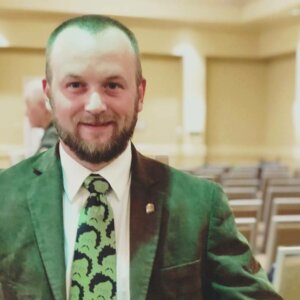 Joseph Grabowski is the Executive Director of the International Organization for the Family. He also serves as Director of Communications for the National Organization for Marriage. Joseph has a B.A. in Philosophy from Saint Charles Borromeo Seminary, Overbrook and M.A. in English from Marquette University.  Joe has appeared as an expert on traditional marriage and family in local and nationwide media, including The New York Times, The Washington Post, The Boston Globe, Breitbart, and elsewhere. Joe's writings on traditional marriage and family, as well as on Catholic Social Teaching and the writings of G. K. Chesterton and Hilaire Belloc, have appeared in The Stream, Gilbert Magazine, Ethika Politika, and The Distributist Review, and he has spoken at several national conferences on the place of G.K. Chesterton in 20th Century literature and thought.