I have a famous cousin: Chris Kempczynski, the CEO of McDonald's. (Chris is not the CEO of a McDonald's store—but of the whole company. He really is the 'Big Mac Daddy'.) My dad is his Godfather.
Recently, Chris got into trouble with regard to a text he sent to Chicago Mayor Lori Lightfoot in April 2021. The day after Mayor Lightfoot visited the new corporate headquarters of McDonald's in Chicago, a 7-year-old Black girl was tragically shot at a McDonald's drive-thru in Chicago. A few weeks before that, a 13-year-old Hispanic boy had been shot and killed by police during a criminal chase. In a text to Mayor Lightfoot in regard to the shootings, Chris said: "With both, the parents failed those kids which I know is something you can't say. Even harder to fix."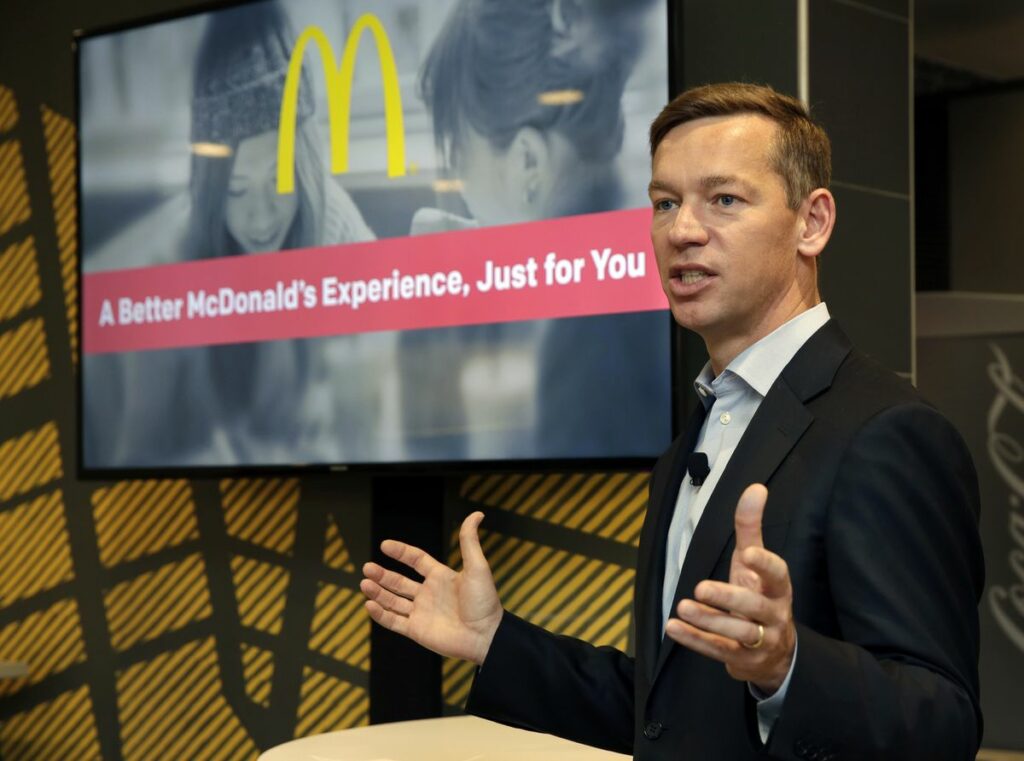 Immediately after this text came to light just this week, the expected firestorm erupted against my cousin. He was accused of 'victim-shaming', of being racist, and of not understanding people of color. The important thing to notice, however, is the one thing his critics did not want to discuss that I believe was at the heart of his text: that the breakdown of the family, in large part, is responsible for so much suffering in Chicago.
While in these two tragic cases the parents may not have been responsible, the statement does express a truth that all too many people do not want to hear: that children from broken or never-formed families do poorly on a whole host of outcomes. As research from the left, right, and center show, these children are much more likely to commit crimes and to be victims of crime. They are also more likely to be poor, to do poorly in and drop out of school, to use drugs and alcohol, to engage in early and more frequent sex, to have a child out of wedlock, and to be incarcerated. Further, studies show that a high concentration of broken or never-formed families in a community exacerbates these already bad outcomes. Both the National Fatherhood Initiative and The Marriage and Religious Research Institute are two sites that bring this to light. Unsurprisingly, at least one perpetrator and both victims from the aforementioned tragedies came from never-formed or broken families.
Significantly, Chicago has a high out-of-wedlock birthrate. While the city has an overall out-of-wedlock birthrate of 42%, the community hit the hardest by crime—the Black community—has a rate of over 75% (compared to under 25% for whites and under 50% for Hispanics). As an aside, the national out-of-wedlock birthrate for Black children is 70% compared to 28% for whites and 52% for Hispanics.
This is not to denigrate parents raising children in single-parent families. While many, if not most, single parents (overwhelmingly single mothers) are doing a heroic job raising their children, both common sense and statistics point out a truth we all know intuitively—children do best when raised with a married mother and father.
President Barack Obama—a Chicagoan himself—acknowledged the horrible breakdown of the Black family and all the harm it was bringing to too many Black communities. In a 2008 speech, he eloquently stated:
"Of all the rocks upon which we build our lives, we are reminded today that family is the most important. And we are called to recognize and honor how critical every father is to that foundation. They are teachers and coaches. They are mentors and role models. They are examples of success and the men who constantly push us toward it."

But if we are honest with ourselves, we'll admit that what too many fathers also are is missing—missing from too many lives and too many homes. They have abandoned their responsibilities, acting like boys instead of men. And the foundations of our families are weaker because of it.

You and I know how true this is in the African-American community. We know that more than half of all Black children live in single-parent households, a number that has doubled since we were children. We know the statistics; that children who grow up without a father are five times more likely to live in poverty and commit crime, nine times more likely to drop out of schools, and 20 times more likely to end up in prison. They are more likely to have behavioral problems or run away from home or become teenage parents themselves.

How many times in the last year has the city of Chicago lost a child at the hands of another child? How many times have our hearts stopped in the middle of the night with the sound of a gunshot or a siren? How many teenagers have we seen hanging around on street corners when they should be sitting in a classroom? How many are sitting in prison when they should be working, or at least looking for a job? How many in this generation are we willing to lose to poverty or violence or addiction?

How many?

Yes, we need more cops on the street. Yes, we need fewer guns in the hands of people who shouldn't have them. Yes, we need more money for our schools, and more outstanding teachers in the classroom, and more after-school programs for our children. Yes, we need more jobs and more job-training and more opportunity in our communities.

But we also need families to raise our children. We need fathers to realize that responsibility does not end at conception. We need them to realize that what makes you a man is not the ability to have a child; it's the courage to raise one… So many of these women (many of them, single mothers) are doing a heroic job, but they need support. They need another parent. Their children need another parent. That's what keeps their foundation strong. It's what keeps the foundation of our country strong.
So yes, Cousin Chris. You are right. Our broken and never-formed families really are hurting our children and communities. And if, as you wrote to your employees with regard to the incident, you are committed to working with community and political leaders to help prevent more tragic shootings, one of the first things you should do is partner with churches and civic organizations committed to ensuring that more children grow up with a married mother and father.

So the leftists wagging their accusatory fingers at the McDonald's CEO and lobbing the "racist" epithets should stop it. Instead of opening their mouths, they should open their ears and hearts to what my cousin was trying to say. But only if they truly care about the plight of our youth; only if they care about stopping the senseless slaughter of our children and restoring the family.