Last updated on October 30th, 2022 at 04:41 pm
Prof. Dr. Danica Grujičić, whose speech opened the event, pointed out that the Summit gathers the future of the world and sends a message that Serbia wants a proper value system, family, truth, freedom, and cooperation with the world.
"If you leave the country, come back afterwards. Serbia is your country," said Dr. Danica Grujičić. This was her first official address to the public as Minister of Health. "With this Summit, we opened the world to young people so that they would then open new worlds to us," Dr. Grujičić concluded.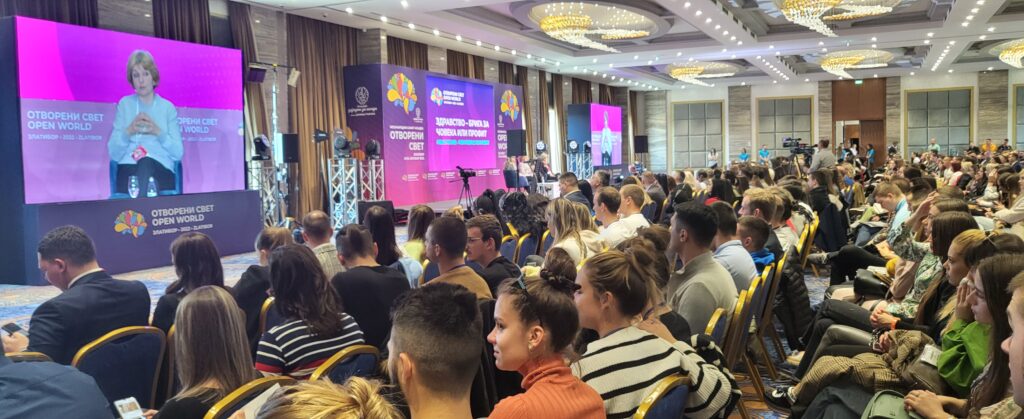 Brian Brown, President of the International Organization for the Family (IOF), explained that the family is a natural and fundamental unit of society and that it deserves protection of society.
"The biggest crisis in the history of civilization is the demographic crisis that the whole world is struggling with. We are here to fight for the victory of the family," Brown concluded.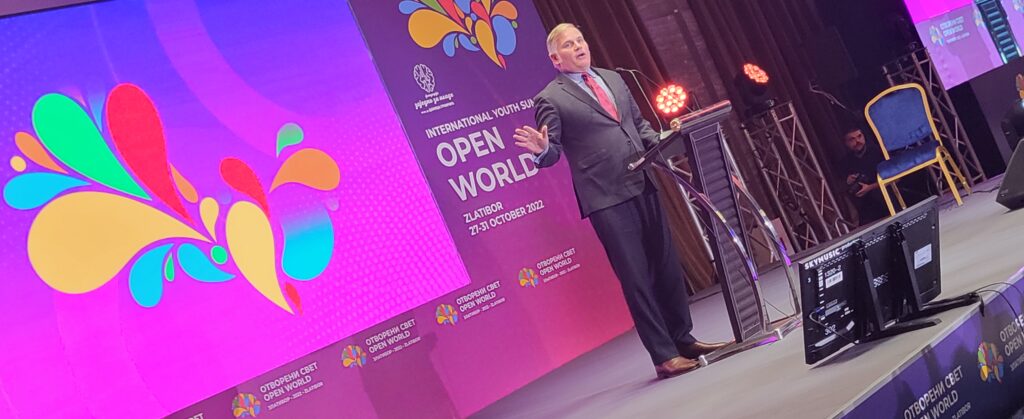 "Youth is hope, and our task is to support you. You are our hope. You were created to fly high," said Angela Gandra Martins, Brazil's Secretary of State for Family.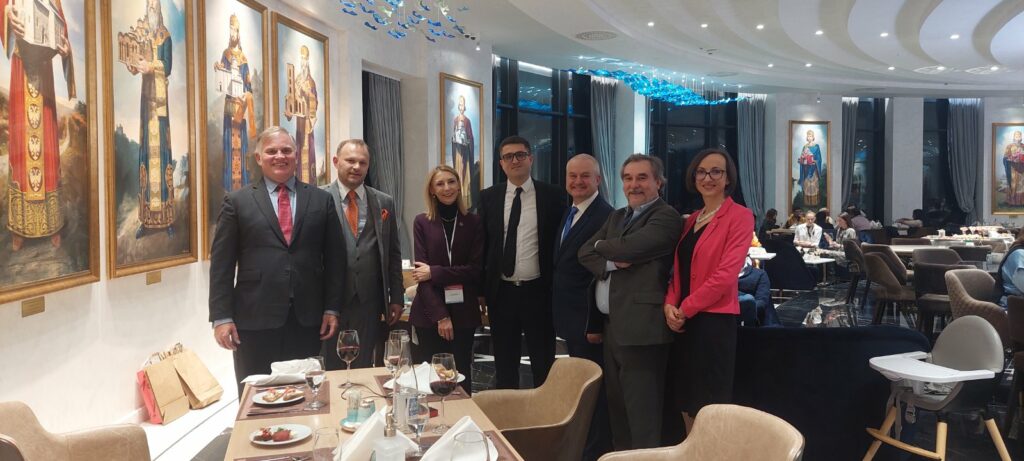 Dr. Jovan Filipović, Professor at the Faculty of Organizational Sciences (University of Belgrade), explained that young people should not ignore the importance of identity when deciding whether to leave the country.
"Work, create with respect for others. Don't be sorry one day that you could and didn't. And protect your identity," said the Professor.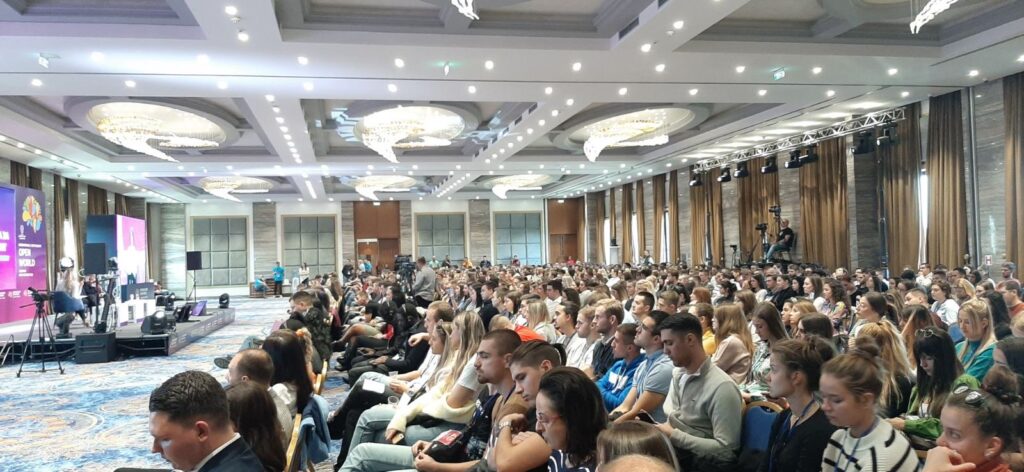 The opening ceremony was complemented by the performance of Snežana Savičić-Sekulić, the champion of the Opera of the National Theater in Belgrade, accompanied by the Belgrade Philharmonic and the performance of the KUD "Svetozar Marković" from Novi Sad.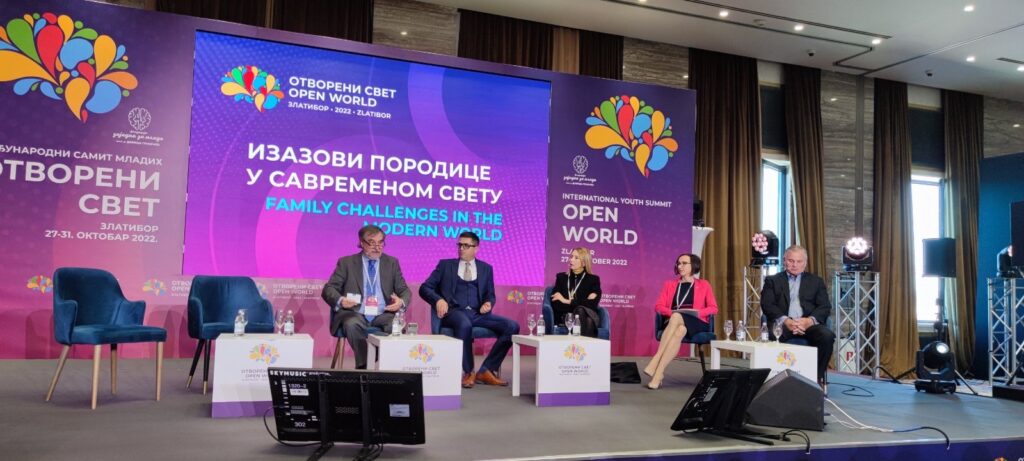 On the second day of the Summit, representatives of the IOF and the iFamNews portal, Brian Brown, IOF President and founder of our portal, Marco Respinti, iFamNews editor-in-chief, and Marija Stajić, iFamNews co-editor and author, as well as Angela Gandra Martins, Brazil's Secretary of State for Family, participated in the first panel themed Challenges to the family in the modern world. The panel was moderated by Radoš Pejović, President of the National Foundation for Family Issues and Demography.
More than 2,500 young people from 47 countries are participating in the Summit, and the idea of the Summit is to gather the most talented and successful young leaders and position Serbia among the countries that actively gather and support young people.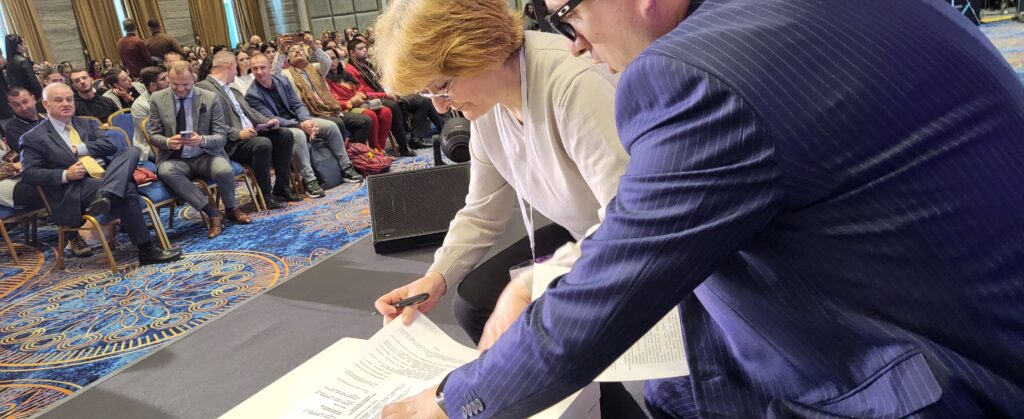 The event will take place from 27 to 31 October on Mt Zlatibor, under the auspices of the Serbian President and with the support of eight ministries, over 80 cities and municipalities of Serbia and more than 50 NGOs and youth organizations.