Last updated on January 13th, 2022 at 03:26 pm
Yes, that's right, and here are the details: a high school senior Zachary Wilmore (18), a biological male of homosexual orientation, who doesn't even claim to be a woman, and is openly gay, decided to run for homecoming queen at his Rock Bridge High School (Columbia, MO) and won, thus becoming the first male to be elected homecoming queen. Congratulations to the guy on this historic victory.
On his Instagram profile, Zachary asked his followers whether to run for homecoming king or queen, and the majority voted that he should go for the queen. This young man, who isn't running away from his manhood (his "preferred" pronouns are he/him), didn't do it to be facetious or ironic, but because he wants his high school to become "a more equitable place for people of all genders".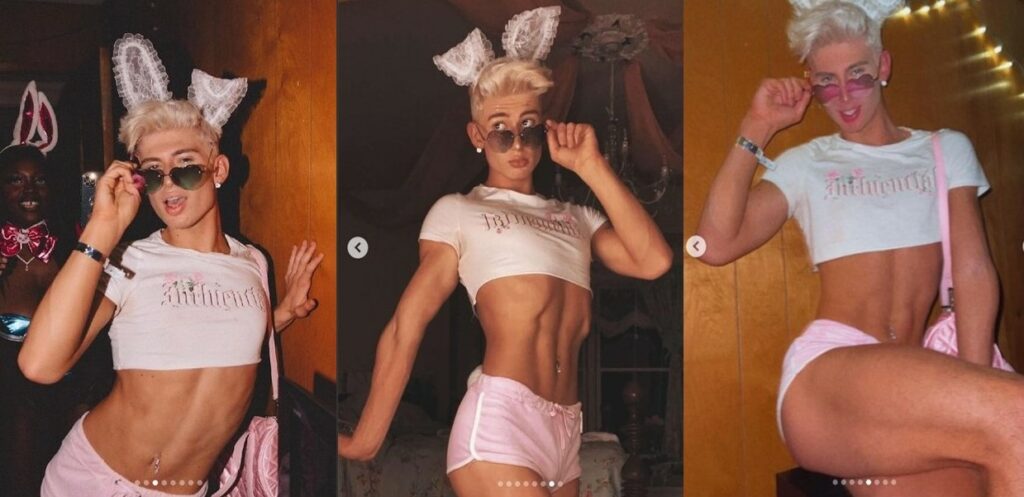 The newly elected homecoming queen is a dedicated student, whom teachers praise as being "engaged in school, active in activities, including cheer, and is not afraid to ask questions and identify challenges he sees around him". Good for Zachary! It is only by asking questions and identifying challenges around us that we can change society and make the world a better place for all of us. Well, let me have a go at questioning and challenging.
My wee female brain, which cannot reach its full potential because of the evil patriarchy that is oppressing me and that has shut me in a cave from which, I've been told, I don't want to come out, is trying hard to understand how giving a woman's title to a man is actually good for our society and how exactly it leads to a more equitable environment. Feminists tell us that patriarchy endangers women because it drives them out of the public arena, puts men in leadership positions, gives men various titles and awards, has more male scientists, historians, philosophers, artists, etc. in school textbooks than female ones, uses more heroes than heroines in books that are on reading lists in schools and the like.
They tell us that all men are violent and rapists, they pass laws to have the "bully" removed from the family home at the slightest hint, but then a biological man who claims to be a woman named Fallon Fox, and who broke his opponent's scull bones and left her with a concussion – gets to be declared "The bravest athlete in history."
This isn't a lone example. Only a few days ago, an "intergender" MMA fight took place in Czestochowa, Poland, in which Ula Siekacz was brutally beaten by a man, Piotr Lisowski. The referee had to end the bout when Piotr nailed Ula to the floor and started pounding her. Is this the way women are supposed to show and prove that they are "equal" to men? Relevant scientific disciplines indisputably claim that men and women are not (nor can be) the same: our DNA dictates the strength of our musculoskeletal system, our stamina, ability to reproduce, our hormones, and even the structure of the brain itself, and thus our feelings, interests, the way we perceive the world, set priorities in life, solve problems, deal with life situations…
We are not the same, but we are equally valuable as human beings
In a gender analysis of textbooks in Serbian schools, the liberal authors found a worrying trend: duties in the classroom are usually assigned based on "stereotypical" gender roles in society, and this sets a bad example to children. For instance, they say that the teacher is most likely to ask the girls to water the flowers and the boys to move the desks. In a world that would be a "more equitable place for all genders", obviously boys should water the flowers (which wouldn't be a problem for them – what's more, men are known to be excellent gardeners, as well as cooks, for example), and girls should lift and carry desks. In such a "more equitable" world, men wear dresses, call themselves women if they feel like it, pretend to experience pregnancy, gain access to safe spaces for women, win beauty pageants, are declared homecoming queens, rent a woman's body to have a child that their biology is preventing them from having with their same-sex partner… And where are the women?
Perhaps… In the kitchen, where they belong, right? Or toiling on those less paid jobs because now a man can say that he is a woman and thus help the employer meet the "quota", and at the same time the employer gets a "female employee" that doesn't need pregnancy or maternity leave, doesn't need to use the restroom more frequently on "those days of the month", etc.
Naturally, with the exception of female SJWs, who are busy putting aprons on city statues, protesting topless, getting tattoes and piercings, and conducting the "genderization" of society, after which, as Dr. Slobodan Antonić said, the life of the lady cashier in the supermarket will be so much better.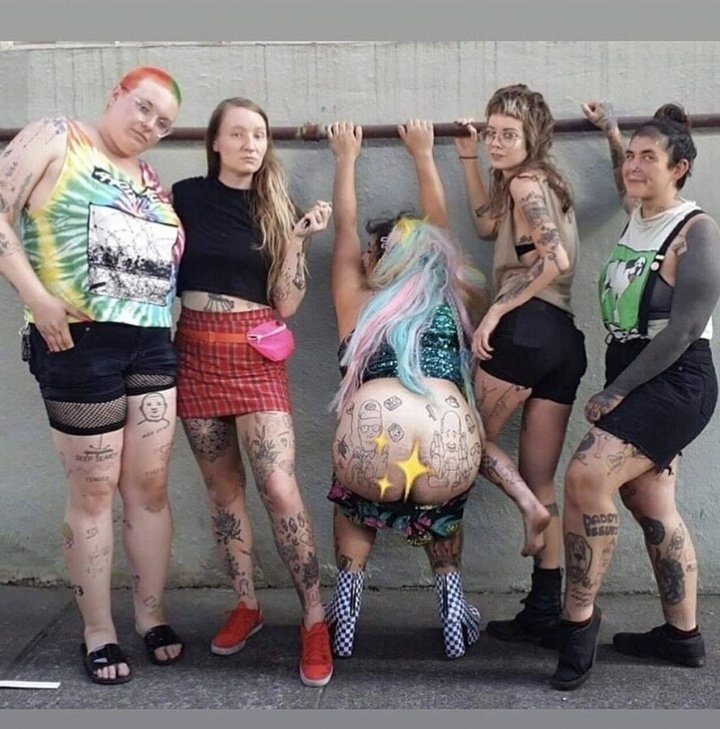 I'm imagining those boys in school, sitting and resting from the hard work of watering plants, and watching the girls lift the desks, and I'm wondering what that reminds me of… Why, of course! It's just like the evil patriarchy, where men sit and women have to do all the work and see to all their needs at the same time. Only, this time around we're being served the patriarchy by left-wing liberals and feminists, who're trying to convince us that this is all "for our good."
Hm, this phrase also reminds me of something…