In September 2022, Belgrade, Serbia, was to be the host of the Europride gay festival. The small Balkan country is generally a traditional one and the majority of its citizens oppose both the annual pride and this parade at a European scale.
When the Europride organizers announced that more than 20,000 homosexuals and transexuals from all over the world were to come to Belgrade, and that visits to schools were also planned, Serbian pro-family associations and the Orthodox Church got together and organized massive religious processions to show their opposition to this event and to demand a ban of it. Two religious processions in August brought around 40-50,000 people into the streets, while the third one boasted almost 100,000 in attendance. At the end of the third procession, the Serbian Patriarch Porfirije and many bishops held a prayer service for the sanctity of marriage, with the Patriarch ending it with a magnificent sermon in which he exposed the LGBT ideology for what it truly is – "their goal is to transform our society, our values, our way of life."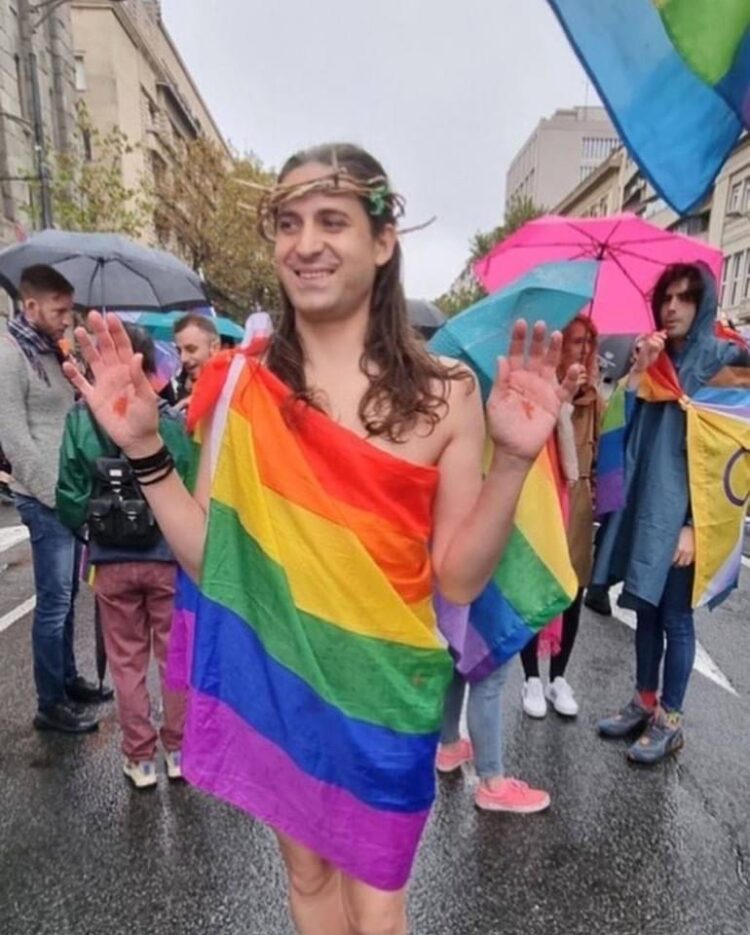 The epilogue was a ban on the Europride march, issued by the Serbian Administrative Court. Europride organizers then asked for a different route and gathered in front of the Court on the appointed day to "protest the Court's ban." Guarded by almost 6,000 police in full riot gear, they walked for full 700 meters to a nearby stadium where a concert was later held.
With the exception of several ambassadors, local leftist politicians and Marxist activists, the actual number of Europride participants was around 300–a far cry from the 20,000+ that the organizers had hoped for. Thus, the people of Serbia won a battle in the war on science, reason, faith and human nature. And not only did these "rain on the gay's parade", but it actually rained the whole day, turning the "rainbow" event into a sad spectacle of wet and cold scantily clad participants.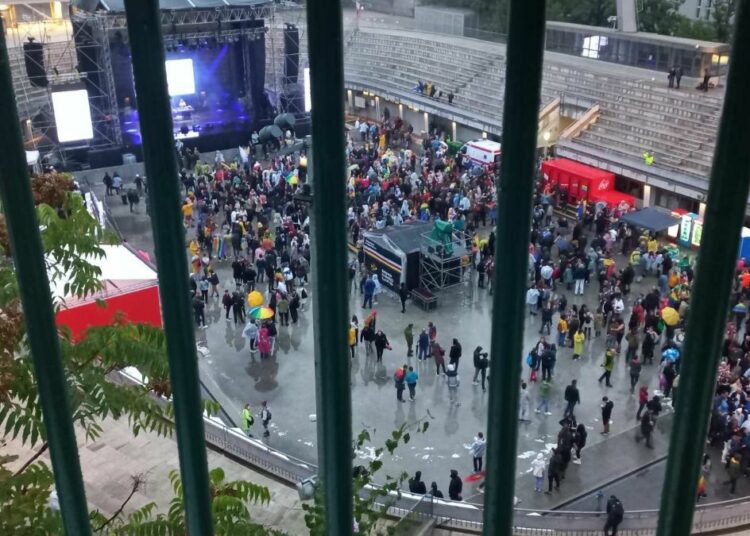 When footage of the magnificent religious processions was posted on YouTube by an independent media outlet, many commented that if something of the kind took place in the US, all those people with crucifixes and icons would end up in jail for daring to stand up to the untouchable "sexual minorities." This speaks a lot about the state of affairs in the West in terms of the freedom of thought and speech.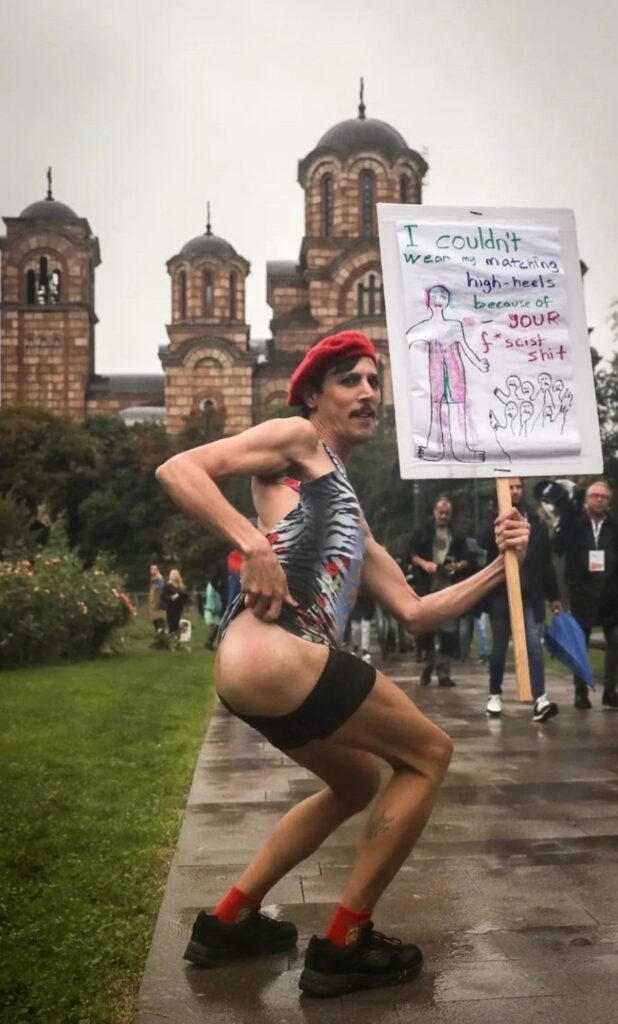 Don't let the gender ideologues shut you up and frighten you into silence. Stand up for what you believe. Spread the word of how a small but defiant country stood up to the new Marxism, and courageously fight against the ideological colonization of your country, government, schools and every corner of society and culture. Resist, like Serbia did.
Featured video by Orthodox Meme Squad Facebook page