The biblical series "The Chosen" has recently faced backlash after an LGBT pride flag was spotted on the set in a video posted on the show's YouTube channel. The origins of the flag and its intended purpose remain unclear, but the show's management responded by stating that they are willing to work with anyone who helps them to portray an authentic representation of Jesus. In response to a query about the flag, the show's official Twitter account urged the audience to focus on the message rather than the messenger.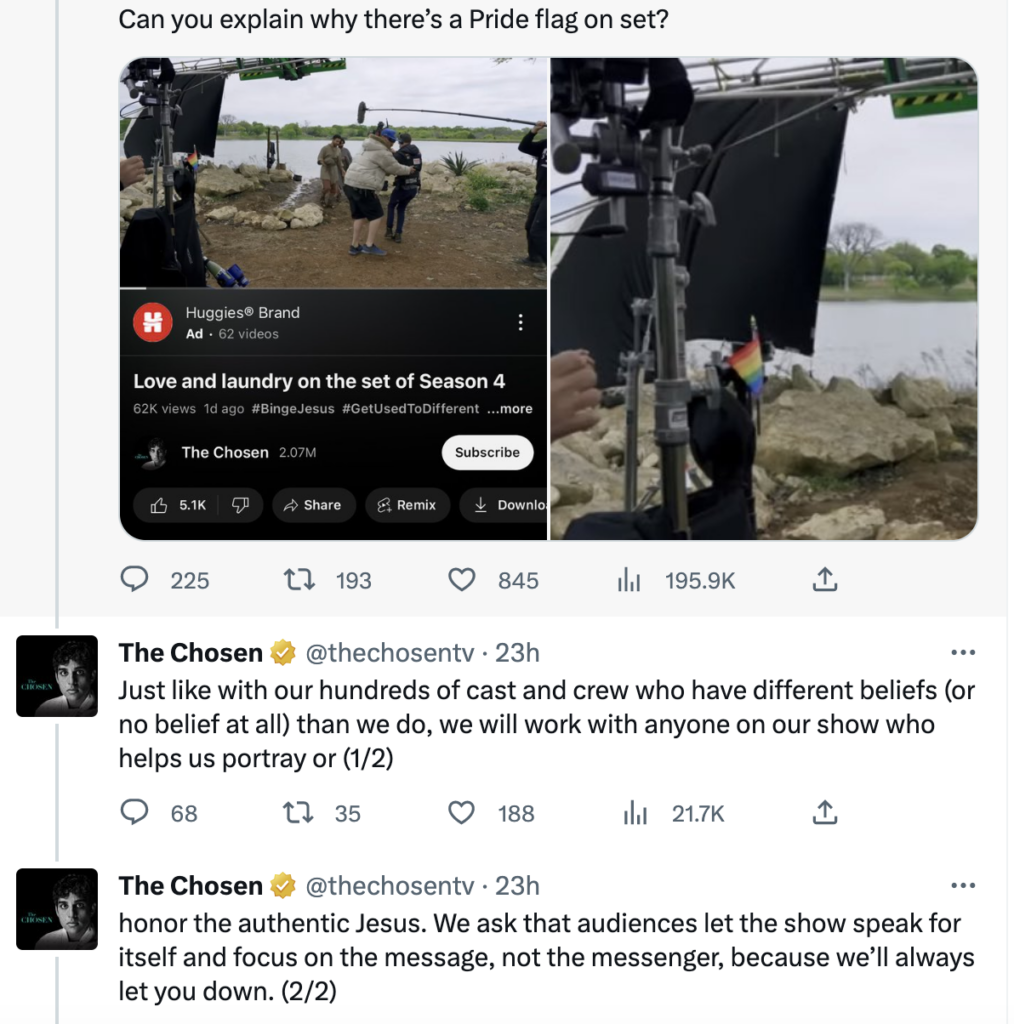 The display of the flag has led viewers to feel betrayed by the series. As Christians, they feel inundated by constant LGBT messaging and interpret this gesture as an endorsement of the LGBT community by the show, which they perceive as an infringement upon their religious beliefs. This occurrence even led some to question whether the Christian TV series had chosen to subtly endorse the LGBT community.
The refusal by the show to remove the flag and its broad statement supporting diversity have caused further controversy. Critics claim that neutrality is not possible on this issue, and that by refusing to denounce the LGBT flag, the show has indirectly taken a stance against its Christian viewers. They argue that supporting the flag contradicts the teachings of Christianity and is a clear rejection of the lifestyle that God encourages for His followers.
Critics suggest that "The Chosen" is straying from the teachings of the "authentic Jesus" they aspire to represent. They cite biblical passages where Jesus spoke out against the distortion of His Father's world and argue that the inclusion of the LGBT flag on set undermines these teachings. The presence of the flag, they argue, signals a submission to corporate interests and societal pressures at the expense of upholding biblical truth.
The show's response to the controversy has fueled further debate. Critics argue that "The Chosen," by not removing the flag and issuing a vaguely supportive statement, is tacitly endorsing the LGBT agenda. They contend that renouncing the movement's influence is a risk that Christians should take to uphold their faith.