"Together for Youth Foundation – Prof. Dr. Danica Grujičić" is organizing the first International Youth Summit on Mt Zlatibor in Serbia, from 27 to 30 October 2022. The organizers expect between 2,500 and 3,000 young people from Serbia and abroad to attend the Summit. The Summit is organized with the support of the President of the Republic of Serbia, the Secretariat of the Serbian Government, several Serbian Government ministries, as well as the cities of Belgrade, Kragujevac, Kruševac and Zrenjanin.
The International Youth Summit strives to become the most prestigious event for young people where participants create new opportunities for cooperation between countries and organizations. The best university students from Serbia, Republika Srpska and Montenegro will participate in the Summit, as well as representatives of numerous youth organizations from the region. In addition, representatives of youth organizations, the world of business and state institutions from Hungary, Austria, Germany, Turkey, Russia, China, Italy, Spain, Greece, France, Bulgaria, Romania, Croatia, Brazil, as well as from several countries on the African continent will also take part in the Summit.
This year's panelists will be ministers, representatives of state institutions, of the private and public sectors, university professors, and representatives of embassies, non-governmental sector and various foundations. Among others, the topics of the Summit will be leadership, business and youth, talent management, health and youth, youth motivation, pharmacy, sports, culture, media, history, aspects of national culture in an international context, start-ups, etc.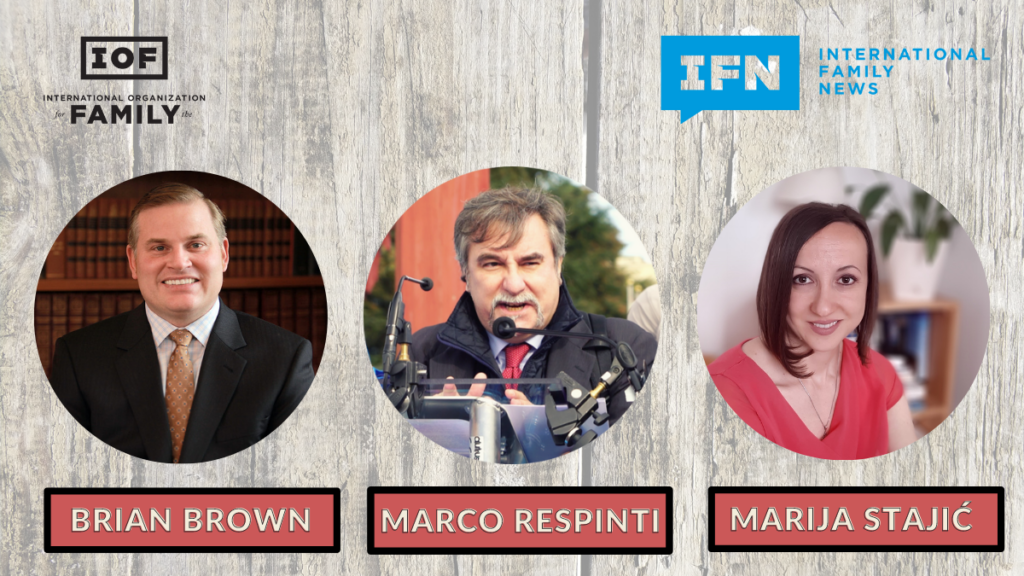 The central panel this year will be a panel on family. It is our great honor to announce that speakers on the family panel will be Mr. Brian Brown, President of the International Organization for the Family, Mr. Marco Respinti, editor-in-chief of International Family News, as well as Mrs. Marija Stajić, co-editor of the International Family News portal in Serbia.
Brian Brown has been honored to speak at the opening ceremony of the International Youth Summit owing to his decades-long struggle for the natural family around the world.
The editors of the International Family News portal – iFamNews will regularly report from the Summit.