I gotta say. After the "Happy Birthing Persons Day" debacle, otherwise known–for most straight-thinking folk–as Mother's Day, I approached Father's Day kinda like…
Alas, nary a bastardized word was volleyed across the social media stratosphere.
Well, there were a few tweets which induced a raised eyebrow…
And this…
But no real twisting of the words "Father's Day". At least not anything close to what we've seen in recent weeks lobbed at moms.
Although, in my neck of the woods (Southwestern Ontario, Canada), there was this bit of nonsense from a Twitter account representing a shopping district in Hamilton, Ontario: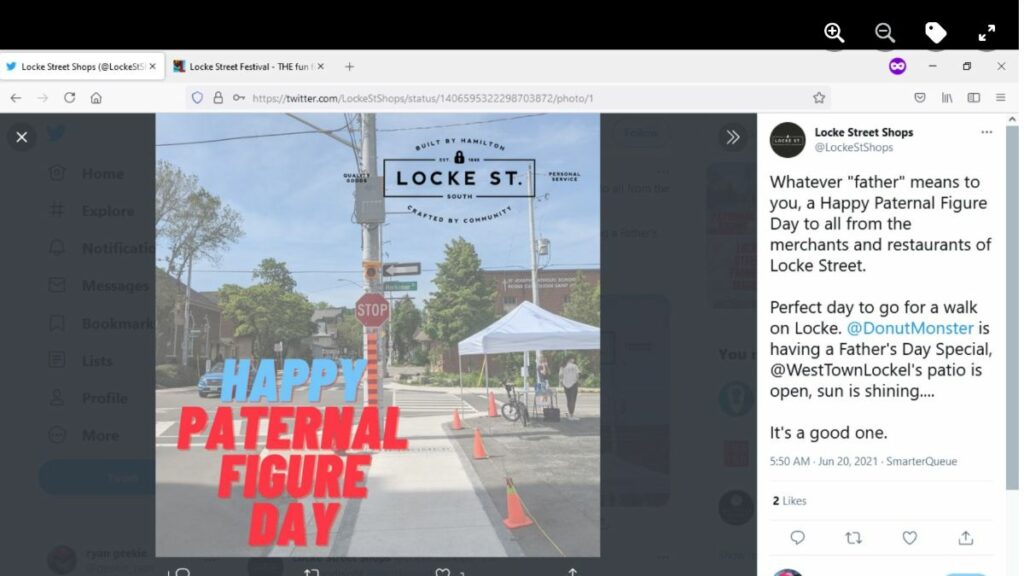 But shortly thereafter, the tweet was pulled:
Apparently, "Happy Paternal Figure Day" was enough to draw a line in the sand. But not "Happy Birthing Persons Day".
Y'know, a lot is made of the attack on masculinity; and justifiably so. And from other corners, they'll wax on the injustices against women. And "white" folk. And "black" folk. And the marginalized. And the poor. And the disabled.
And while the title of this piece presents itself as tongue-in-cheek, don't let me mislead you. Snark or humour wasn't the prime directive of this article. And finding an answer as to why Mother's Day is more offensive to the woke than Father's Day would just be an exercise in futility.
None of this makes sense. None of it.
I'm just here to remind you that God is not the author of confusion, but of peace (1 Corinthians 14:33).
And these are surely some confusing times.