Locals in Berlin have been outraged after city officials offered a graphic picture book on prostitution on its official website. Titled Rosie Needs Money (Rosi sucht Geld), the book is intended for ages 6 to 12 and aims to explain prostitution to children living in Berlin's red-light district.
Equal Opportunities Officer Kerstin Drobick said that residents of the district were in doubt as to how to explain prostitution to children living in the area, hence a book was ordered and created with the participation of "primary school children."
The narrator of the book is a little girl called Maryam, who came to Germany from Syria. Maryam and her friend Martin decide to go and look for Rosie, a Bulgarian woman and a sex worker. She is described as having friends among migrant women from Bulgaria, Romania, Russia and Lithuania.
Maryam and Martin ask Rosie what she does with men, noting that they already know that "they give her money and want to make love."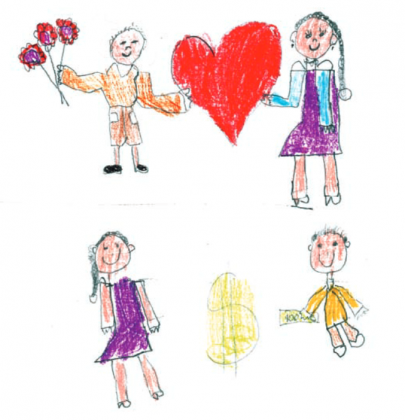 Martin adds that, "It's different from mom and dad. Mom makes love to dad, but Rosie's men don't make love, they make sex like on TV."
Rosie's response implies that men go to prostitutes because of loneliness ("my customers just want to talk to me and give me money in return"), and the sex trade is presented as a legitimate and important field.
Then Rosie explains: "Most of the time it's like this: Men want to put their penis in my vagina. A few times in and a few times out – and you're done. There's nothing more to it than that."
She goes on to explain to the children why and how condoms are used, which is illustrated by a disturbing child-like drawing of a smiling penis with a pink condom on it.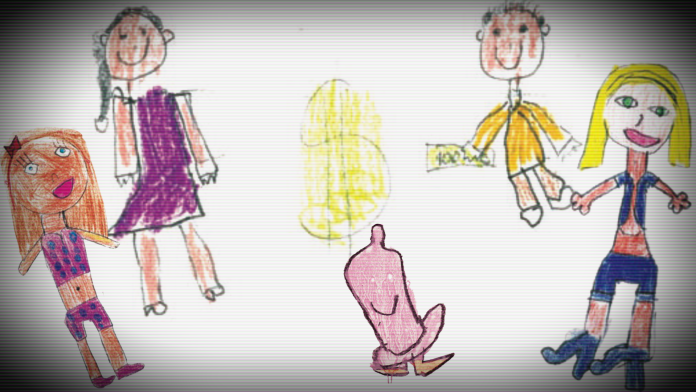 The ending of the book is in fact quite revealing: it quotes children and young people living in the area, and their feelings are overwhelmingly those of embarrassment and sadness.
"I'm ashamed to live here… I can't sleep well at night… Why is there no prostitution next to a town hall?", one child posed a legitimate question.
"I'm afraid of the johns (clients – ed.). Even though I have curtains, I'm afraid to change in my room. Why do we residents and the ladies have to suffer just because the men can't find a wife?" asks another child.
In a statement to Reduxx, Elly Arrow, a German advocate for the abolition of the sex industry, noted the hypocrisy of politicians who are happy to collect tax money from prostitution as long as the "industry" is located away from their homes and families or the city hall.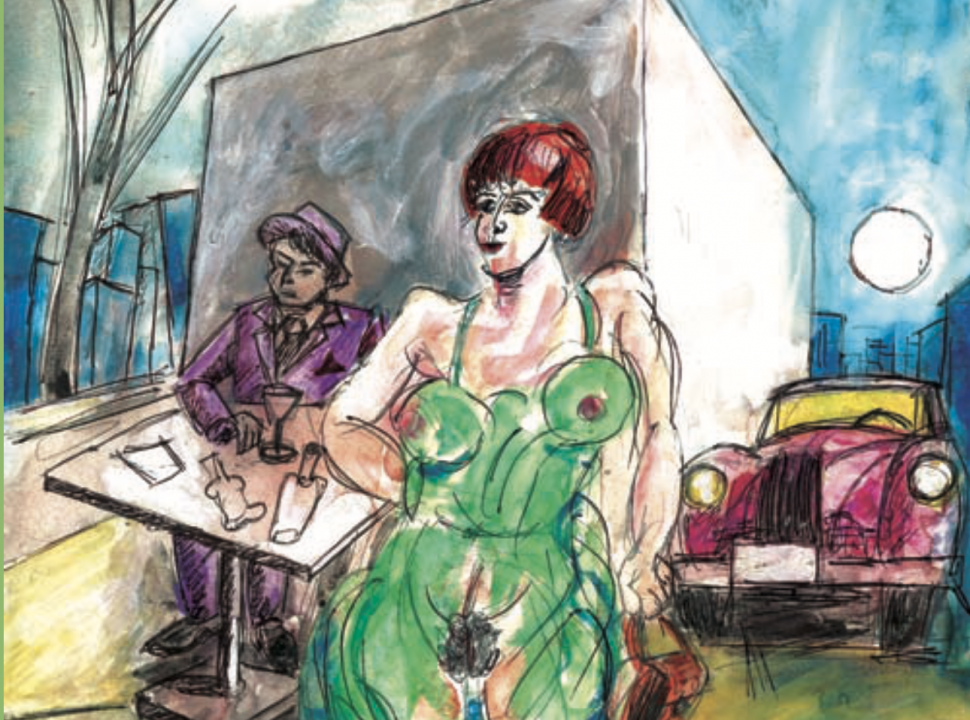 "The quotes from girls indicate they realize that men might look at them and want to do to them what they do to the women. That alone is highly destructive to girls' self-image and body image," Arrow said, adding that decriminalization of the sex trade in Germany has led to exploitation of migrant women, as well as boys and young men.
As of 26 September, the PDF file with the scandalous book is no longer available on the website of Berlin City authorities.