Doctors at Cleveland Clinic performed complex surgery to remove a life-threatening tumor from the heart of a 26-week old baby in the womb. In the press release about the rare surgery, Dr. Darrell Case, director of Cleveland Clinic's Fetal Surgery and Fetal Care Clinic, stated:
"Only one previous incidence of continued pregnancy and delivery after fetal intrapericardial teratoma resection [type of fetal heart surgery] is documented in the world's medical literature. As far as we know, Cleveland Clinic is the second academic medical center in the world to have performed this fetal surgery successfully with continued pregnancy and delivery."
During the 3½ hour surgery, doctors surgically opened the mother's uterus and brought the arms of the developing child out to expose his chest. After inserting an IV line into the child's arm, doctors opened the child's chest and peridcardium (the membrane covering the heart) and extracted the tumor from the child's beating heart.  "As soon as the tumor was removed, the compression of the left atrium disappeared, and there was a nice blood flow that was almost back to normal," said Dr. Hani Najm, who led the surgery team. He then closed the chest of the child and sewed up the mother's abdomen. Two and a half months later, baby Ryan Dillon entered the world without complications.
"In this case, time was of the essence," said Dr. Cass. "Shortly after the patient arrived at Cleveland Clinic, imaging tests showed that the tumor kept growing and the fetus's heart function was deteriorating."
This successful surgery gives hope to other developing babies who suffer from this life-threatening heart condition. "Such an innovative fetal surgery provides hope to other families who may receive a similar devastating diagnosis," said Dr. Najm.
Throughout the whole process, from diagnosis to successful surgery and birth, and whether Ryan was in the womb or out, everyone considered him a human life. That is what doctors were trying to save. No one thought otherwise.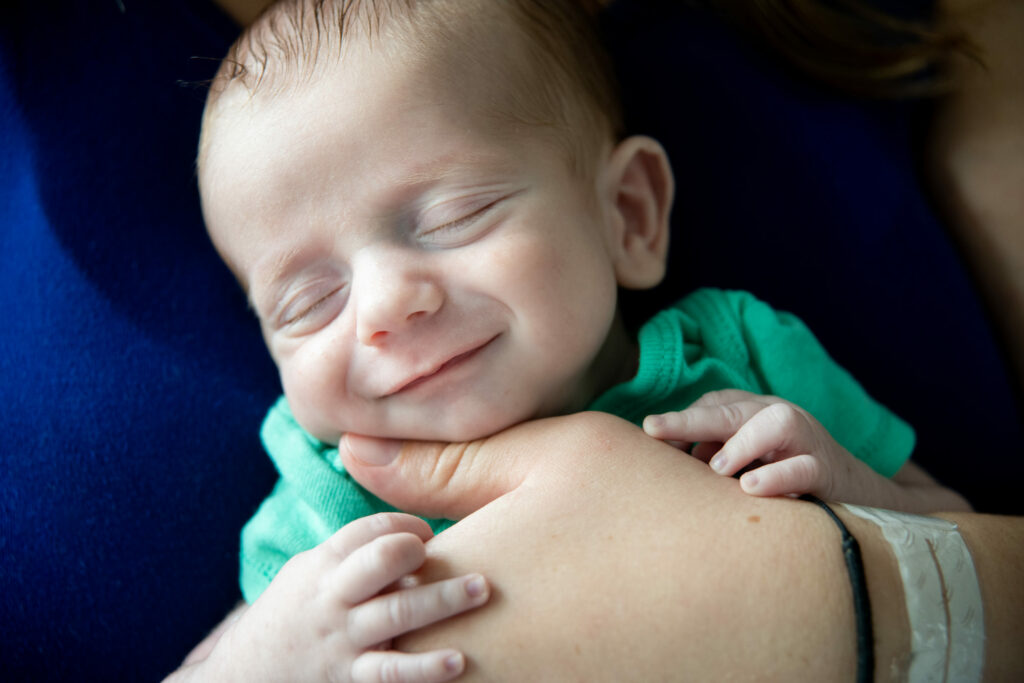 Yet in radical states such as New York and Illinois, doctors could have terminated Ryan's life; even at 26-weeks of life. Indeed, they could have terminated his life up to the moment of birth. Let us hope that lifesaving fetal surgeries, such as the one done on Ryan Dillon, will convince more people that developing life in a mother's womb really is a human being.