The Spanish Foundation of Christian Lawyers, together with the association Actúa Familia, have presented nearly 22,000 signatures to the Ministry of Education of the Regional Government of Andalusia, Spain, against indoctrination in the region's classrooms.
The campaign was initiated in response to talks being given by the "SEDRA" organization in various schools in the region for children from 12 years of age without parental consent. These facts have already been taken to court by Abogados Cristianos. Its president, Polonia Castellanos, has given assurances that "in these elections, Andalusians will have to choose between indoctrination and freedom, indoctrination and biology, because both are incompatible". She insisted that "these are not specific cases as the Minister of Education said.
More and more teachers and parents are contacting Abogados Cristianos to denounce how the right of parents to decide on the education of their children is being violated in schools in the region, in breach of the Constitution. And all this before the passivity of Moreno Bonilla's government.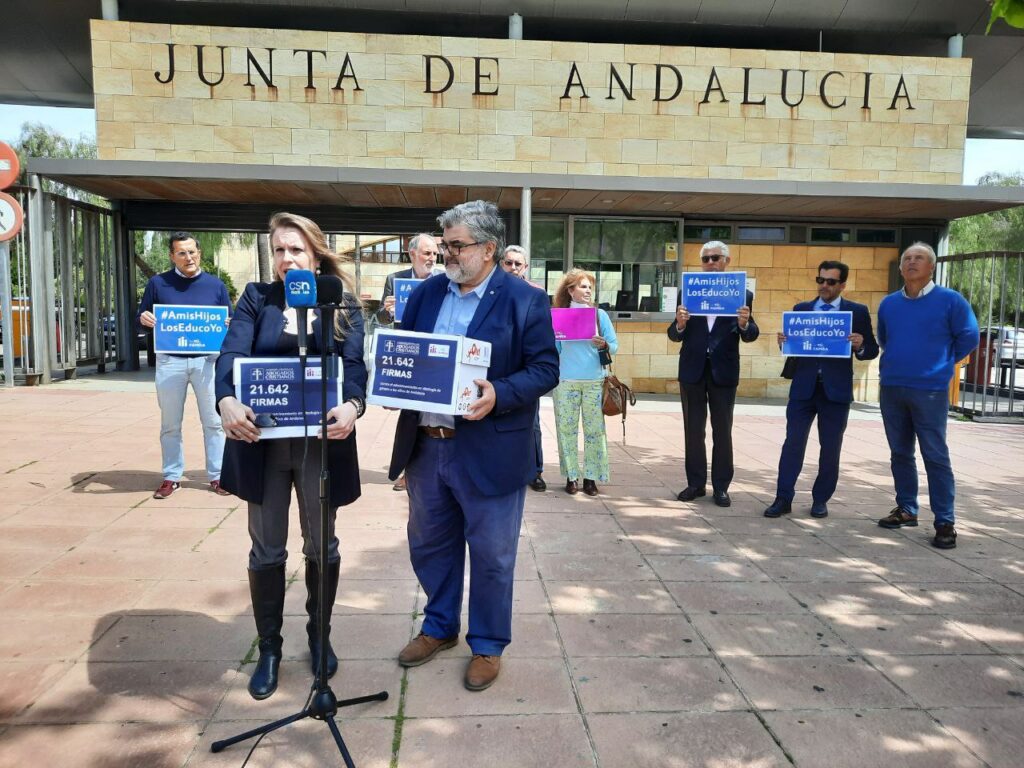 Pedro Mejías, coordinator of Actúa Familia, has denounced that "there has been no change in education during this legislature and we trust that as soon as the new parliament is formed, there will be a noticeable change and an end to indoctrination in the classrooms".
The delivery of signatures was attended by the president of the Vox parliamentary group in Andalusia, Macario Valpuesta, in support of both civil organizations.